Confronting Dragons: Christian Hope in Tolkien and Fantasy Literature.​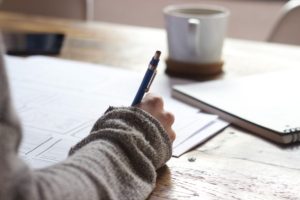 J. R. R. Tolkien's Middle-earth appears at once breathtakingly beautiful yet violently marred. The sublime emerges from Tolkien's world having been created by a beauty-loving God; the scar from the rebellion of the angelic ranks against God. This rebellion is played out among the peoples of Middle-earth—Elves, Dwarves, and Men—who languish in a twilight world enduring, in Tolkien's words, "a long defeat." Despite this, Tolkien did not create a world destined for a tragic end, but rather one filled with hope. Christians likewise confront dragons in many forms and at many turns. What do the elves, dwarves, and men and women of Middle-earth teach us about the life of faith and virtue? How can we as Christians profit from reading fantastic and mythic literature? And should Christians mimic Tolkien by creating their own worlds that are both unreal but also thoroughly Christian? These questions (and many more) will be the focus of "Confronting Dragons: Christian Hope in Tolkien and Fantasy Literature."
Program Tuition: $1,700.00
(Financial aid and scholarships will be available, more information soon.)
Program Dates: July 6 – July 14, 2018
Directions for Application
Admission to SPYOS is based on an evaluation of applicant's academic interest and potential. Applicants will be notified about their status with the program once all application materials have been received. Apply to SPYOS through Templeton Honors College Summer Scholars Program online application by clicking here.
Why Apply?
The Summer Program for Young Orthodox Scholars (SPYOS) provides promising High School and transfer students the opportunity to earn college credit while challenging themselves intellectually and spiritually. Students will live in residence on Eastern University's campus with a select group of peers engaged in rigorous coursework and discussion of Great Books by Orthodox Christian literary figures. It gives young Orthodox scholars the opportunities to:
• Attend a college accredited honors program
• Earn three, transferable college credits
• Enhance your academic resume
• Sharpen your critical thinking and writing skills
• Grow intellectually and spiritually
• Participate in daily prayer (morning and evening)
• Experience college life with Orthodox peers, faculty, and mentors